London, DTX/UC Expo, October 6, 2021 Numerous millions of people use digital communication and collaboration tools on a daily basis to complete their tasks. Maintaining the continuity of digital communications has become essential for business because these services are now firmly ingrained in many types of corporate processes and industries.
The first dedicated collaboration failover service for business continuity and incident response, StarLeaf Standby, is now available, according to StarLeaf, a global provider of secure digital communications and collaboration services.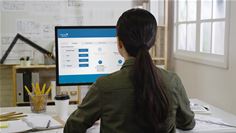 StarLeaf Standby
StarLeaf Standby is a powerful enterprise communications service that gives incident response and recovery teams a set of tools to succeed in disruptive events while enabling enterprises to meet their recovery time requirements for business-critical activities.
In today's business world, disruption is inevitable. Supply-chain problems, cyber and ransomware attacks, pandemics around the world, and natural disasters are all potential causes that could put business-critical systems out of commission for a few hours, days, or even weeks.
What StarLeaf Standby offers:
Business continuity readiness: fast failover for messaging, meetings, and telephone services at any scale in the event that an organization's main business communications are disrupted. Cyber incident response and recovery: solutions, powered by the independent air-gapped StarLeaf platform, such as emergency messaging, live video broadcasts, and virtual white rooms, which enable efficient internal and external communication both during and after a security incident. Compliance with operational resilience standards, such as ISO 22301, FCA PS21/3, and other industry rules, allows for the mitigation of communications risk exposures that have been identified in a business impact analysis. The time it takes to become operational again, to resume productivity, and the time it takes to react are some of the scarcest resources when a crisis occurs and failover is necessary, according to Mark Richer, chief executive officer of StarLeaf. A company may quickly and easily deploy a full range of collaboration and communication capabilities with just one click thanks to StarLeaf Standby. Meetings, texting, and calling may all continue with little to no interruption, whether for a small group of users or the entire organization. This allows firms that rely on digital technology to quickly recover from disruptive events and resume normal operations.
Businesses have a fully independent, secure, and resilient worldwide platform to manage their mission-critical communications both during and after a crisis thanks to the StarLeaf cloud, which has been around for many years.
StarLeaf Standby is currently accessible.
Additional details regarding StarLeaf Standby: https://starleaf.com/starleaf-standby/
-ENDS-
Regarding StarLeaf The innovators of easier and more organic business collaboration are StarLeaf. Our platform for private messaging, meetings, and calls enables people to interact quickly and effortlessly while also increasing their enjoyment of their activities. To keep employees connected wherever they are, StarLeaf combines today's critical communication technologies into a single, logical user experience that is uniform across mobile, desktop, and meeting rooms. A world-leading 99.999% uptime guarantee, strong security, and ISO/IEC 27001 certification are all features of the dependable and predictable StarLeaf video collaboration platform. The first enterprise communications and collaboration failover service for business continuity and incident response was released by StarLeaf in 2021 as StarLeaf Standby.
With offices across Europe, the Americas, and Australasia, StarLeaf was established in Cambridge in 2008 and is positioned as a Visionary in the 2020 Gartner Magic Quadrant for Meeting Solutions. Visit www.StarLeaf.com or follow us on Twitter ( @StarLeafCo ) or LinkedIn (StarLeaf) for further details.
Activate contacts ( 44) 07429108277 Harry AshcroftBurlington PR